From Fatherless to Fearless Anthology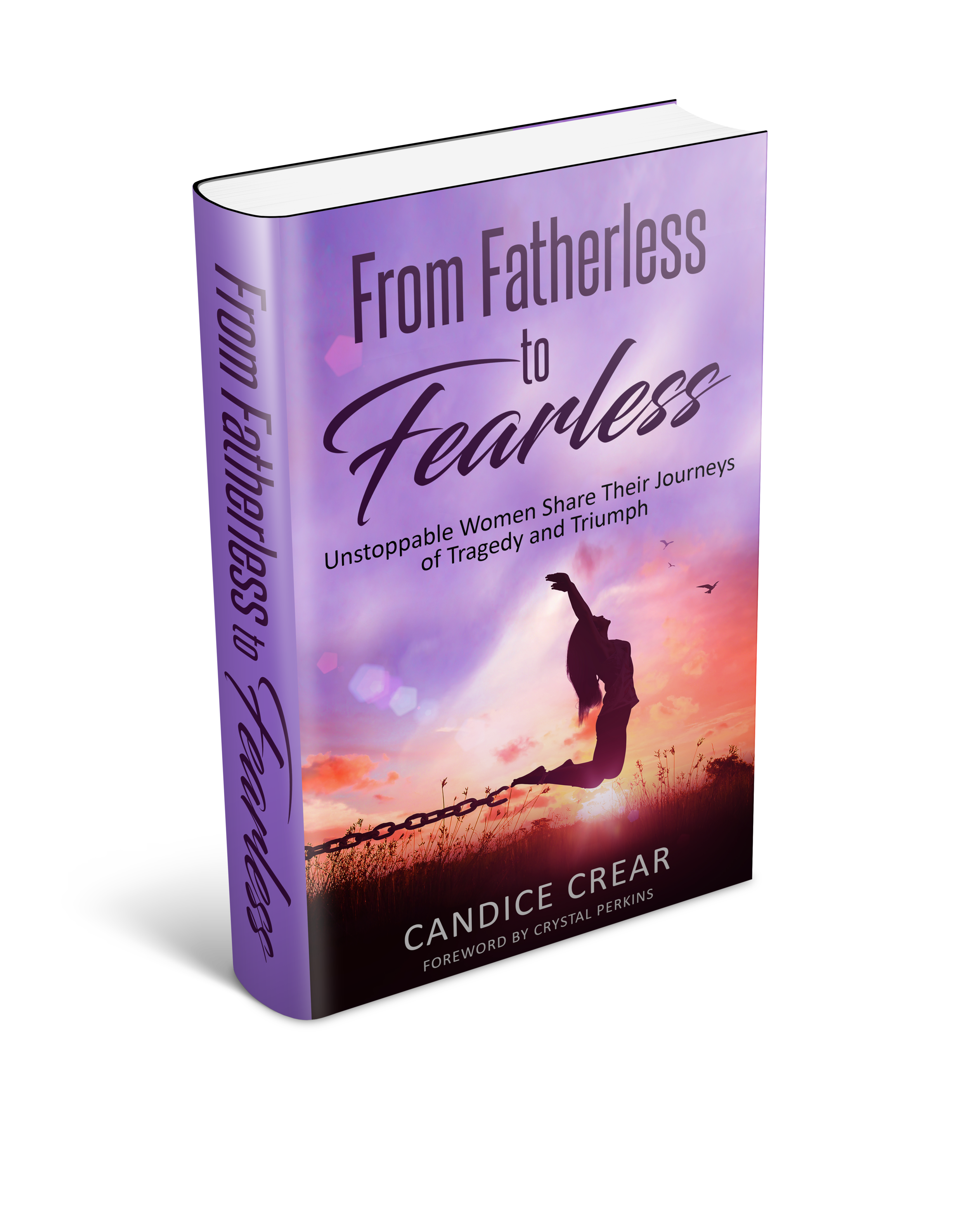 From Fatherless to Fearless Anthology
Fatherlessness: the plague of being rejected and abandoned before you even had a chance. This overwhelming disappointment continues to ignite the flame of anger and self-inflicted guilt. All fatherless children feel the heart-wrenching desire to be free from the chains that keep them bound to their past. The question remains, how can we combat society's perception of this 'new normal'. The answer is…hit the RESET button. Let's get back to who we were made to be prior to the fatherless label.
Come along as Candice Crear, a coach for fatherless women, leads eight unstoppable women to tackle the silent epidemic of fatherlessness. With our culture dividing us by race, age and other demographics, these amazing stories close the gap to a universal problem. Whether you've been adopted, abused or anything in between, this golden book of truth will leave you in awe and empowered to take life by the horns and leave fear behind. Full of wisdom and the tools to succeed, you'll have the roadmap to overcome right at your fingertips.
Join these powerful women as they share their journey of tragedy and triumph, while empowering others to do the same. It's time to finish this race called life by leaving your baggage behind. We're stepping forward together, moving through this together, tearing down walls together, and fighting fear together. With faith, courage and boldness, let's go From Fatherless to Fearless!